Join Us at Our Next Monthly Meeting!!
• JUNE MEETING CANCELED •
Our regular monthly meetings are held on the second Tuesday of each month. Please keep checking this page for the location of future meetings.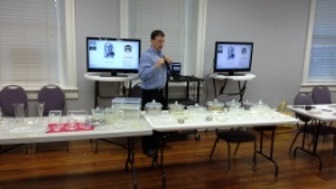 Bob Dahlhofer, club vice-president, presented his collection of Fry Ovenware along with a very interesting history of the Fry Glass Company. Many of us will now be searching for the Fry trademark.