Saturday, July 27 10:00am - 5:00pm
(Member and early shopping 9:00am - 10:00am)*
Sunday, July 28 10:00am - 4:00pm
Admission – $8 per person (good both days)
* Early shopping tickets - $15 per person
Admission is good for both days, so come on Saturday and return on Sunday
Children under 16 free with accompanying adult
Mark your calendars and reserve the dates
Hudgins Hall, Cobb County Civic Center
548 South Marietta Pkwy, Marietta, GA 30060
Contact: showchair@psdgc.com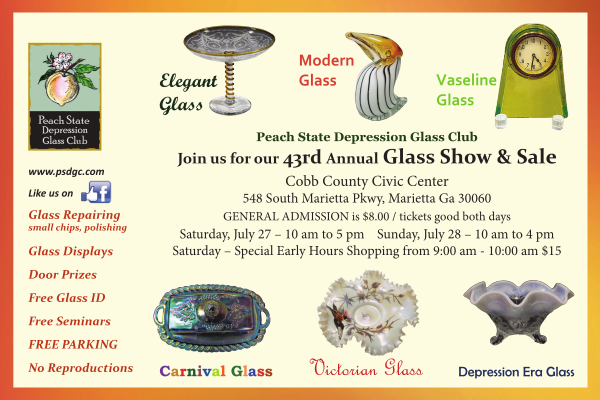 ABOUT THE SHOW
The Peach State Depression Glass Club sponsors this annual show and sale to draw attention to the beautiful American made glass from the 1800s through the depression era and into the mid-century - glass that can be used to decorate your home. Lamps, vases, candy dishes, console bowls and candlesticks all add charm to open spaces; whereas stems, dishes, and serving pieces provide beautiful and impressive table settings for everyday use or on festive occasions.
We invite 28 national exhibitors to share their collection of glass, pottery, kitchen-ware and knowledge with you. They can help you find that sought after piece for your collection or provide you with a nice gift for a friend. (Yes, the merchandise is for sale!) The proceeds from the show is used by the club to support student scholarships in the fine arts department/glass blowing at Georgia Southwestern University as well as museums which showcase this fine glass across the nation.
Proceeds from this show go to support Student Scholarships in the Fine Arts Department (glass blowing) at Georgia Southwestern State University, Americus, GA. It also provides some support to National Depression Glass Museum in Wellington, KS, the Museum of American Glass in Weston, WV, and the Houston Museum in Chattanooga, TN.
This show is always held the fourth weekend in July and features 28 prominent dealers from across the nation. Don't miss it on July 27 and 28 at the beautiful Cobb County Civic Center – Hudgens Hall – 548 South Marietta Parkway, Marietta, GA 30060.
LOCATION AND EXHIBITORS
The Civic Center provides ample space for the 28 invited national exhibitors to share their collection of kitchen-ware, decorative glass, table settings, and pottery in magnificent displays. It is a place for everyone – come, see, learn, and shop. You will find a large assortment of American-made glass from the 1880s through the 1970s. Need a rare or collectible piece of depression or elegant glass or just something for yourself or a gift for a friend (early Christmas shopping)? Seek and you will find! These dealers are the most friendly and helpful people on earth and will share their knowledge with you. Ask questions - get answers!
GLASS ID
Our knowledgeable club members provide Glass ID both days during the show. Attendees can bring three pieces of glass to be identified (at no charge). We ask that you abide by this request as we want all show attendees to have the opportunity to take advantage of this service. The Glass ID area will be located by the elevators on the upper level at the back of the arena.
GLASS REPAIR
John Forrester will again be providing glass repair service in the room on the upper level back left. He can polish out small chips and smooth rough edges. He cannot put broken pieces back together. Bring your items and he should be able to complete the work while you shop. Price of repair depends on number of pieces and difficulty of the task.
DOOR PRIZES
Registered guests are eligible for door prizes given through out the weekend. Make sure you receive the card from our hostesses, complete the information, and drop it in the Peach Bowl for the drawings. These prizes are given throughout the weekend and provided by the dealers and club members. They are nice pieces of glass for you to treasurer, however you must be present to win so stay and shop with us all day for the best chance.
2019 Elegant Glass Show Seminars
Fenton Art Glass Baskets - Kathy Campbell (club member)
Saturday, July 27 | 11:00am-11:30am
Most of us grew up having seen at least one piece of Fenton Art Glass. So many different styles, designs, techniques, and special colors! We also watched this family-owned and operated company become a part of our life experiences. Maybe we even mourned a bit when the company finally closed their doors forever in 2017. Over one hundred years of candy dishes, figurines, perfume bottles, and nappy trays into the history books. In the 1940s Fenton began making glass baskets which became a huge part of their iconic production line. Many years after that, Kathy Campbell, a long-time member of Peach State Depression Glass Club, saw a lovely collection of baskets on her new friend's mantlepiece and was hooked. She began researching the beautiful glass, and soon joined the thousands of devoted collectors filling their display cabinets and other surfaces. We are happy Kathy volunteered to share her knowledge and collection with us today. She will be giving us valuable information about the company, the identifying marks, dates, and designs. She is also promising some "hands on" experiences.
Elegant Colors of Heisey – Barbara Bartlett
Saturday, July 27 | 12:30pm-1:00pm
"Elegant" glass of the Depression Era is differentiated from "Depression" glass, mainly due to the high quality of production and upscaled distribution. When glass lovers and collectors hear the name, Heisey, we immediately think of the synonym. "elegance". Heisey was one of the more prolific producers of high-quality glassware from 1897 until 1957. You couldn't find Heisey at Woolworth's. As well as distinctive clear crystal, Heisey almost always made colored glassware. The 1920s and 1930s were the years that saw some of their most collectible colors, such as Flamingo, Sahara, Moongleam, and Tangerine. Barbara Bartlett, one of our dealers, is a longtime collector and seller of Heisey glassware. She will share her knowledge and memories of the Heisey Glass Company, and will delight us with her display and interesting stories of the beautiful colored glass of Heisey.
You can find Barbara and her husband, Richard, in Booth 8, on the lower level of the Showroom.
Fired-Up for Fire-King" – Bob Dahlhofer (club member and Vice President)
Saturday, July 27 | 2:00pm-2:30pm
Bob Dahlhofer lives in Kennesaw, GA and has been an active collector of Fire-King for over 15 years. His seminar will include a brief history of Anchor Hocking and the various Fire-King marks used over the years. He will be displaying some of his favorite pieces in various patterns as well as some hard to find pieces and box sets. Everyone is encouraged to join the fun as we get fired-up for Fire-King.
Jadeite – Stephen Moniz
Sunday, July 28 | 1:30pm-2:00pm
As an adult, Stephen Moniz became interested in Jadeite, the semi-opaque green glassware, because of a beloved childhood memory. This interest grew in Steve and he became so enthusiastic about Jadeite that he has been an avid collector since the 1980s, amassing a huge collection, and he has been a dealer since the 1990's, he says to help support his passion for collecting. Along the way, as his collections grew, Steve learned everything possible about the glass he loved so much and enjoys sharing that knowledge with others. We are delighted to have Steve presenting a seminar for us this year. He will, of course, show off some of his favorite pieces and relate experiences in buying and selling. He will discuss differences among makers, focusing on three of the most prolific: FireKing, Jeannette, and McKee. He will demonstrate how to identify problems, and characteristics of true authenticity. We will find out more about determining maker, age, color, and other details in design. We know you will enjoy seeing the beautiful Jadeite and hearing about Steve's collecting experiences.
You can find Steve in Booth 15 on the lower level of the Showroom.
To receive $1.00 off your admission price this year, please click on the discount coupon below to print it, and bring it to the ticket booth.
In addition, if you have a show card (received by mail or picked up from a local business) bring that for an additional $1.00 off.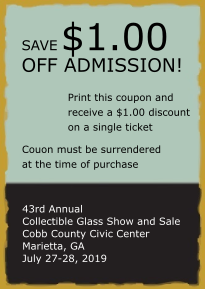 2018 Show Information
SHOW THEME AND CLUB DISPLAY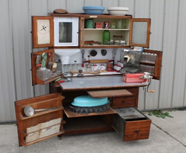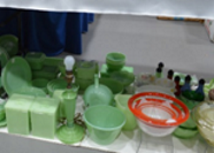 Club display theme: "What's in Your Cabinet?" - Kitchen Cabinet of the 1960s
The Peach State Depression Glass Club's display for the 2018 Annual Collectible Glass Show and Sale will feature kitchenware found in a typical kitchen in the 1960s. Was it in yours? Your mother's? or Your grandmothers? Come to the show and see what you can find and remember. You will see Corning Glass Company's Pyrex – clear and blue, Anchor Hocking's Fire King - Jadite, McKee Glass Company's GlasBake, Frye, and much more.
SEMINARS
Our four-seminars this year will focus on special glass that was used in the kitchen or decorated the home at this time.
Saturday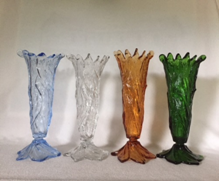 11:00 am - "Everglade – Cambridge Glass Co." by Paula Mahoney of (Booth # 14) Mary's Momentos and by Ron Mandigo of (Booth #6) Dennis Bialek and Ron Madigo's Glass dealers exhibiting in our show. Most of us are familiar with the clear beautifully elegant and etched glass by Cambridge Glass Co. However, this company produced an unusual line of glass in the 30s, 40s and 50s which featured about eight different patterns of flora and fauna seen in the Everglade Swamp. Hear the story of the pattern "Everglade" and see the many colors and designs in all their glory.
12:30 pm - "Moon & Stars and So Many Colors - L.E. Smith" by Joy Uthe of Ginger Bread Antiques (Booth # 21) glass dealer exhibiting in our show. L.E. Smith Glass Company was established in 1907 in Jeannette, Pennsylvania and is still producing glass today, in patterns from "EAPG to Moon and Stars." They have been known for their brilliantly colored glass from 1920 till the present. Cone join Jodie as she shares her knowledge of the many sides of this American treasure! Come learn about the unique decorative ware that brightens any home décor.
2:00 pm - "Moonbeams Caught in a Web of Glass – H.C. Fry Glass Co." by Bob Dahlhofer, a collector, Vice President of PSDGC, and resident expert. This company produced a lot of beautiful opalescent ovenware and other kitchen pieces during most of the 1920s. Bob will share some of the company history and entertain you with pieces from his collection.
Sunday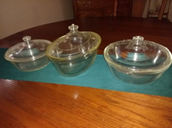 1:30 pm - "Pyrex" by Cynthia Hillman, Collector, past President of PSDGC, past Member-at-Large of the NDGA. Learn the interesting story about kitchenware that everyone has in their kitchen both old and new from Cynthia as she shares a few pieces from her collection.
2018 Show Photos
1 / 18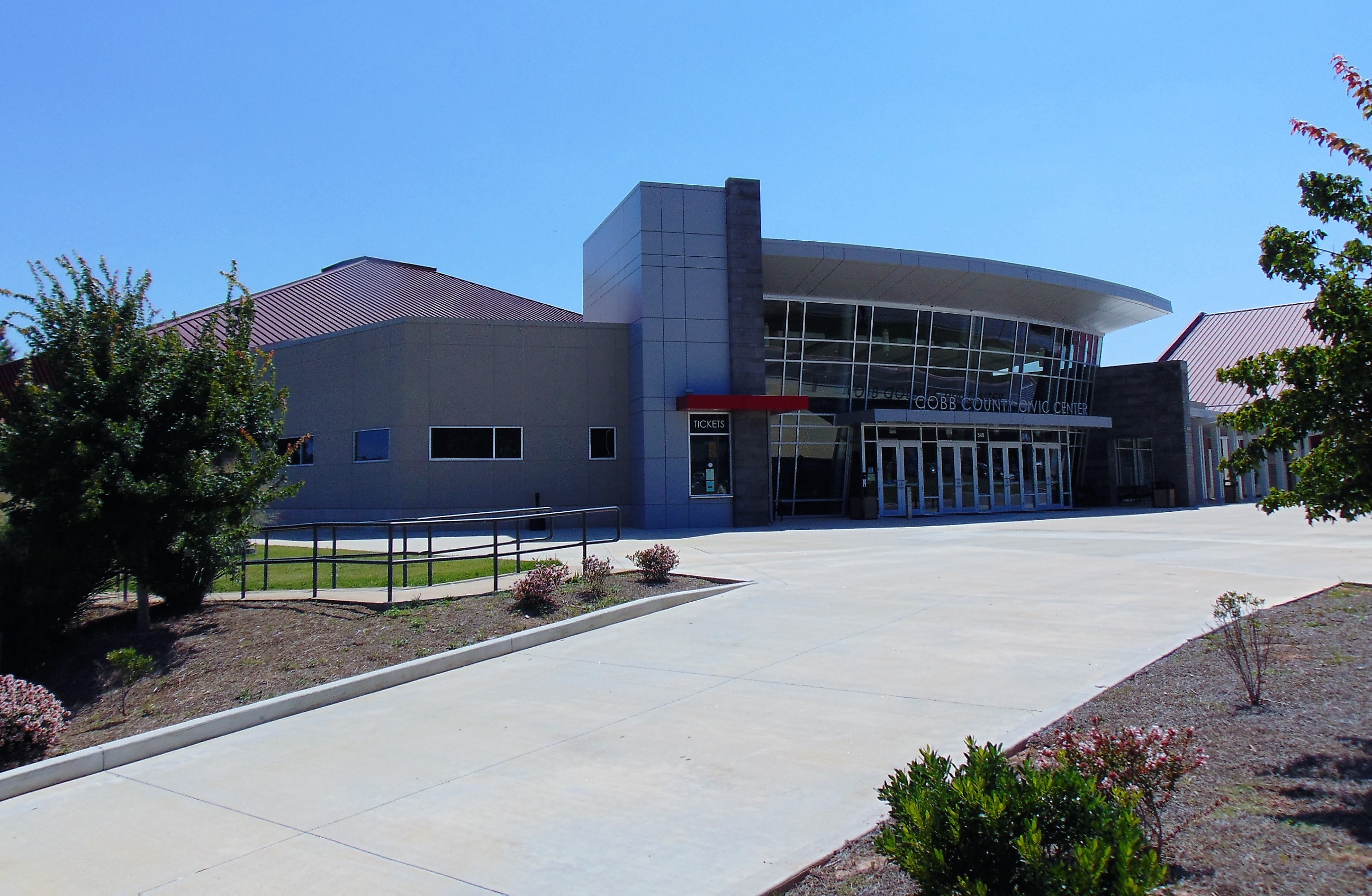 2 / 18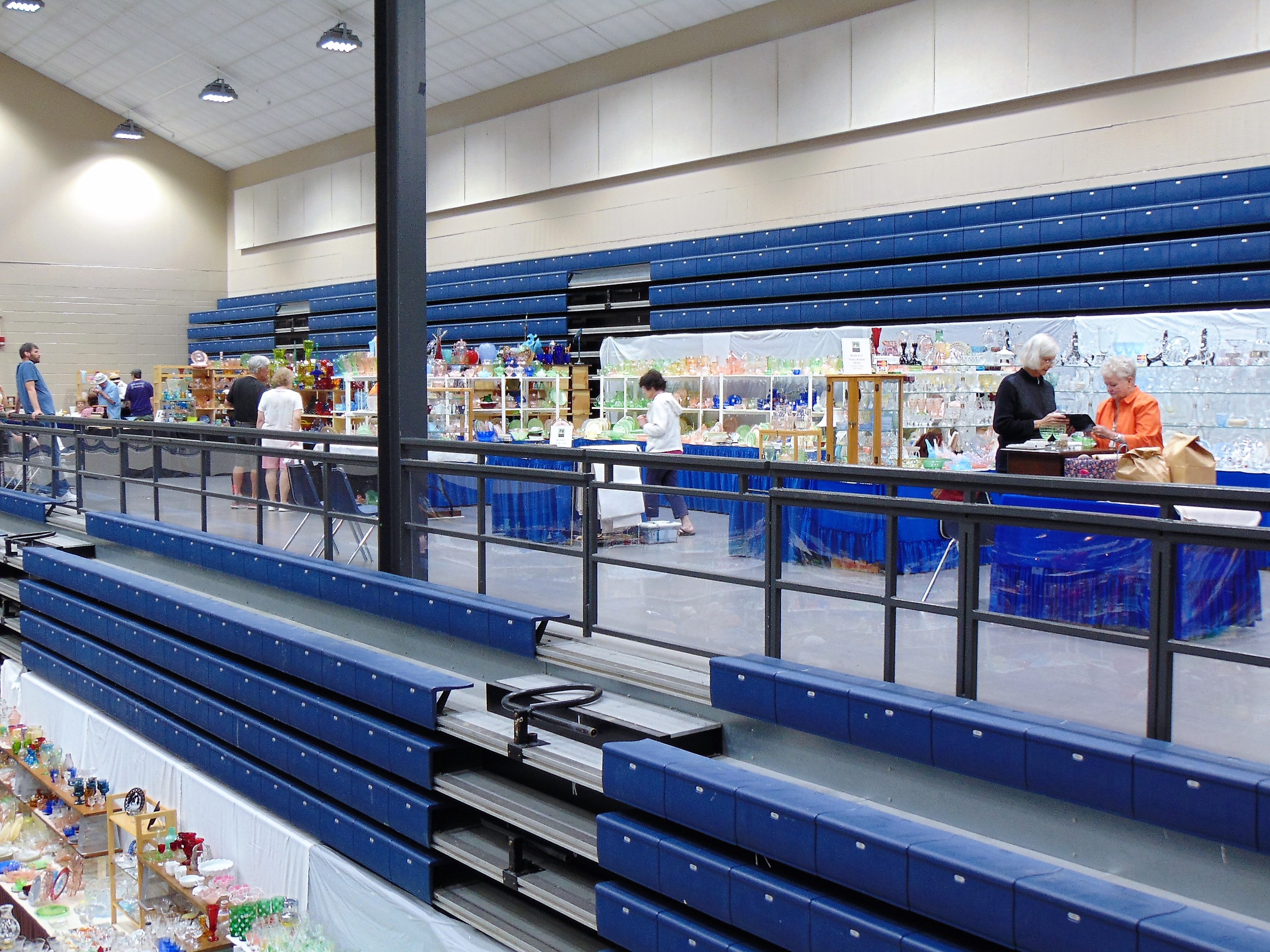 3 / 18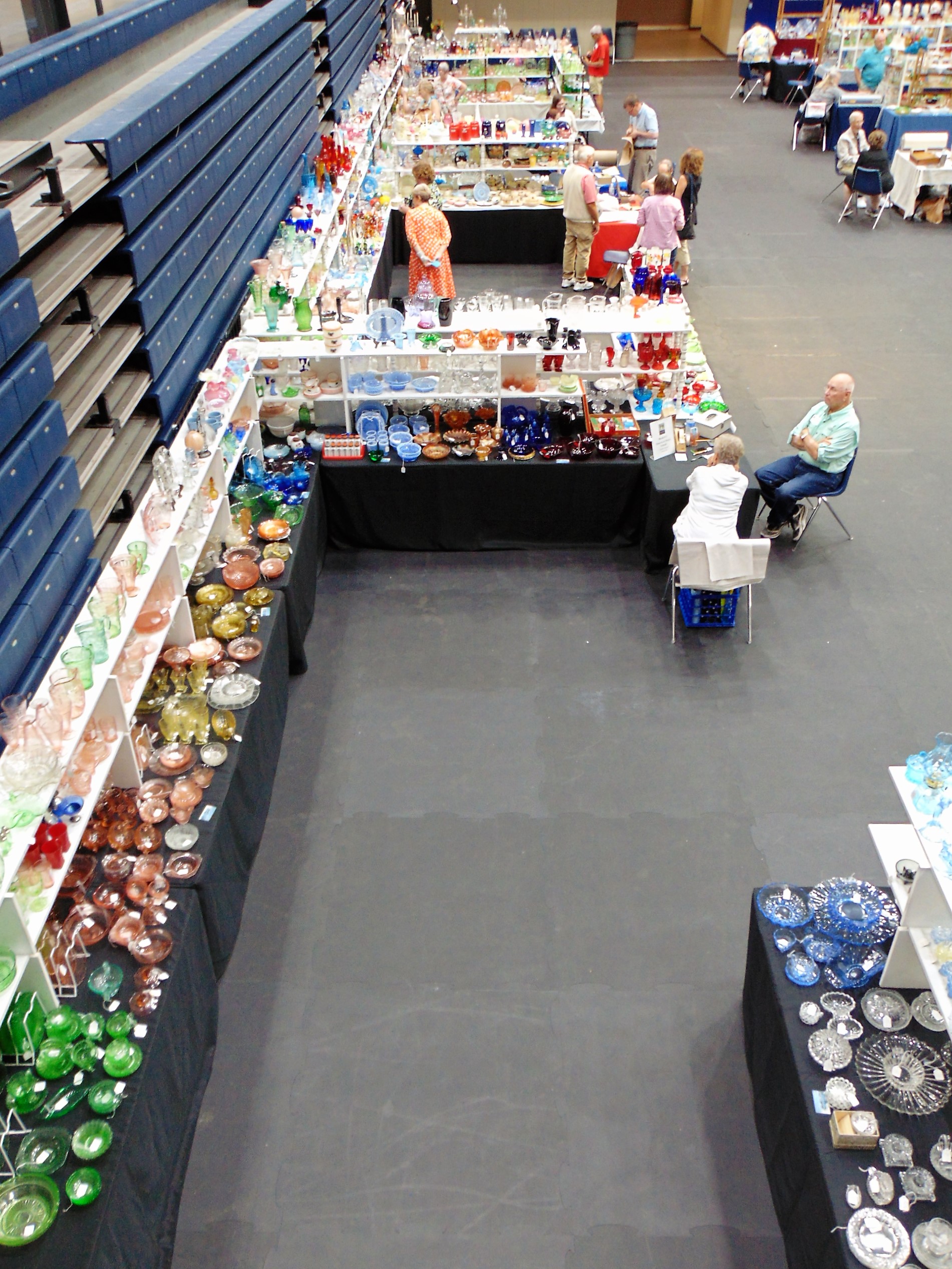 4 / 18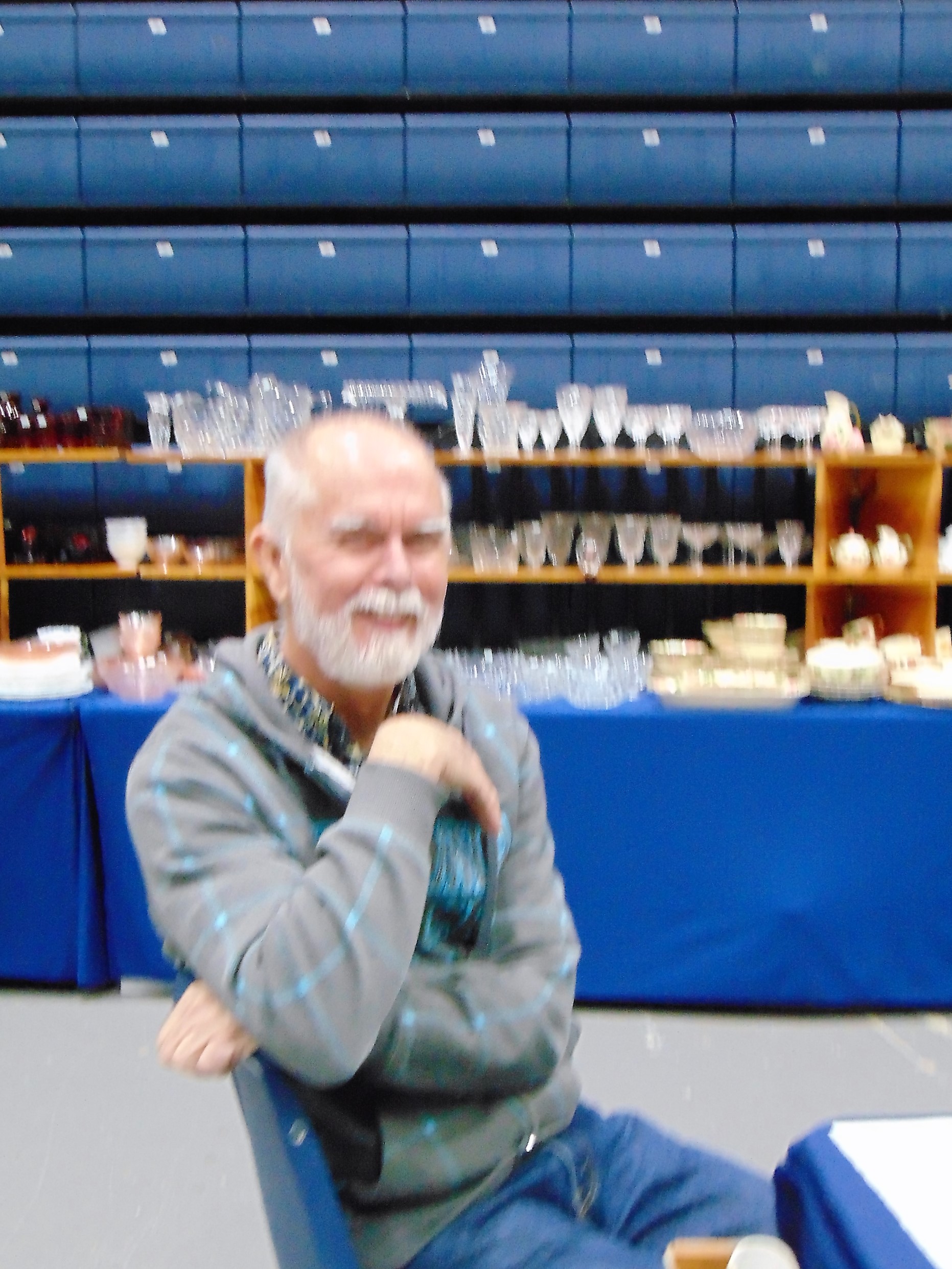 5 / 18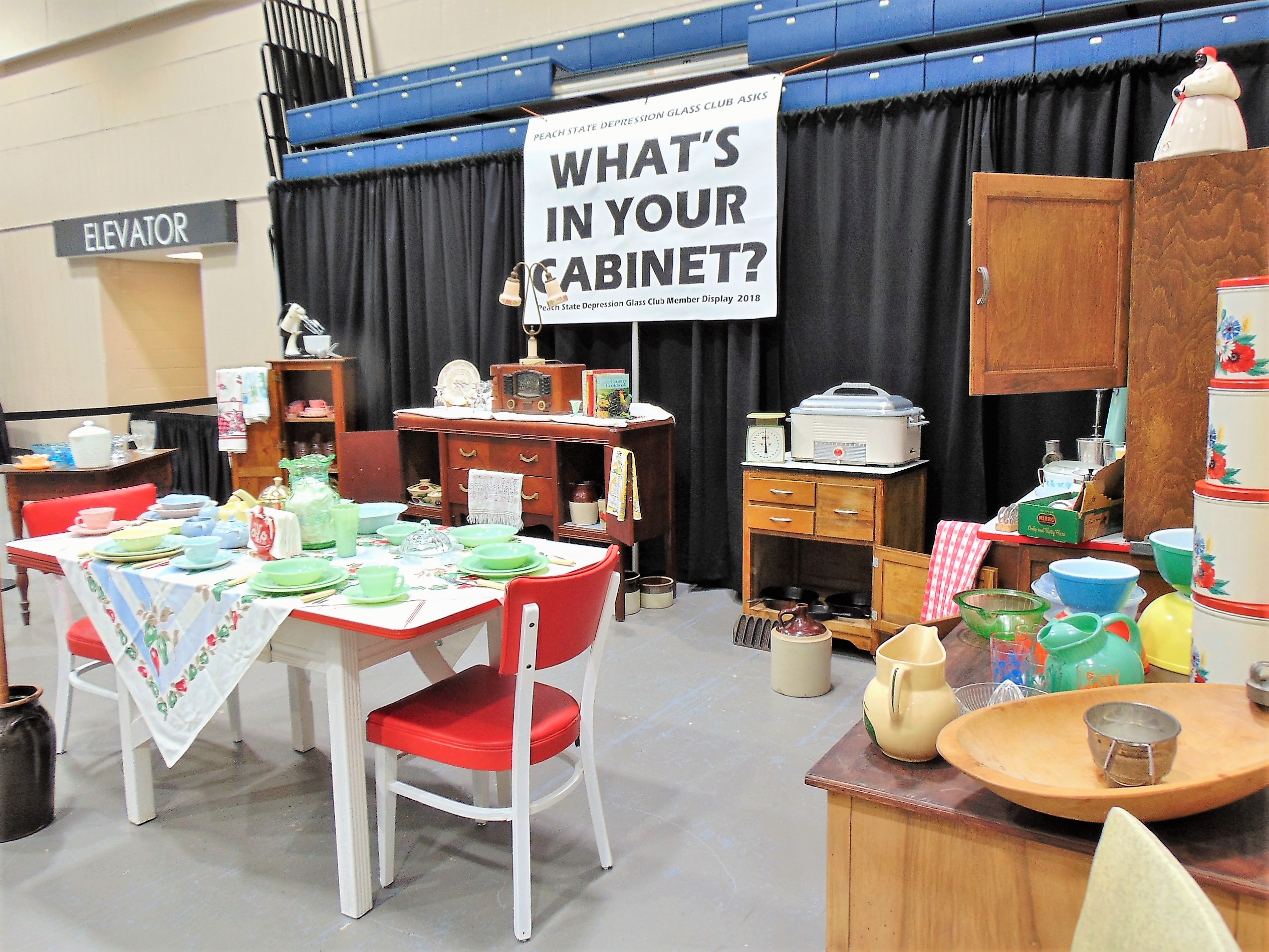 6 / 18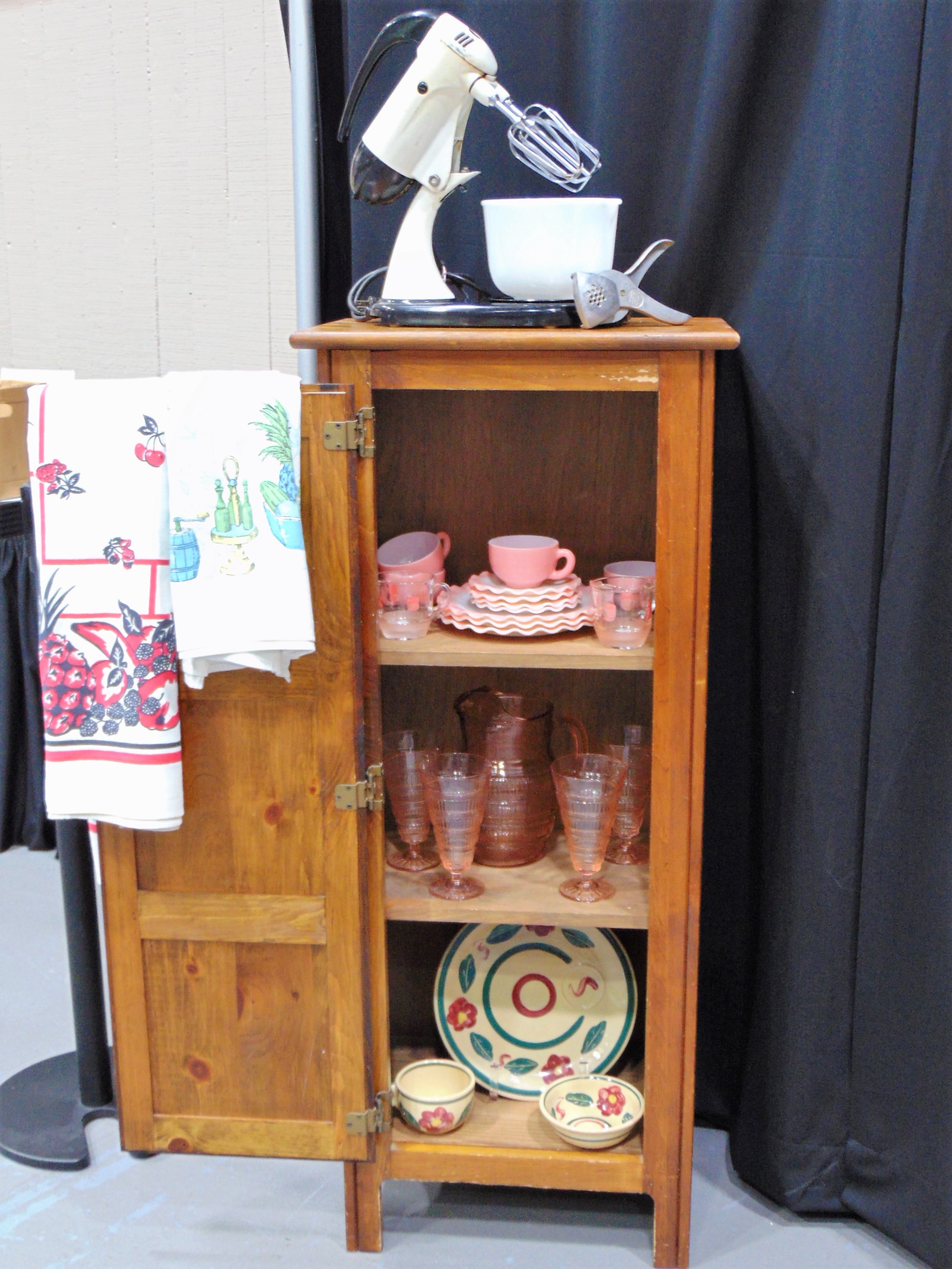 7 / 18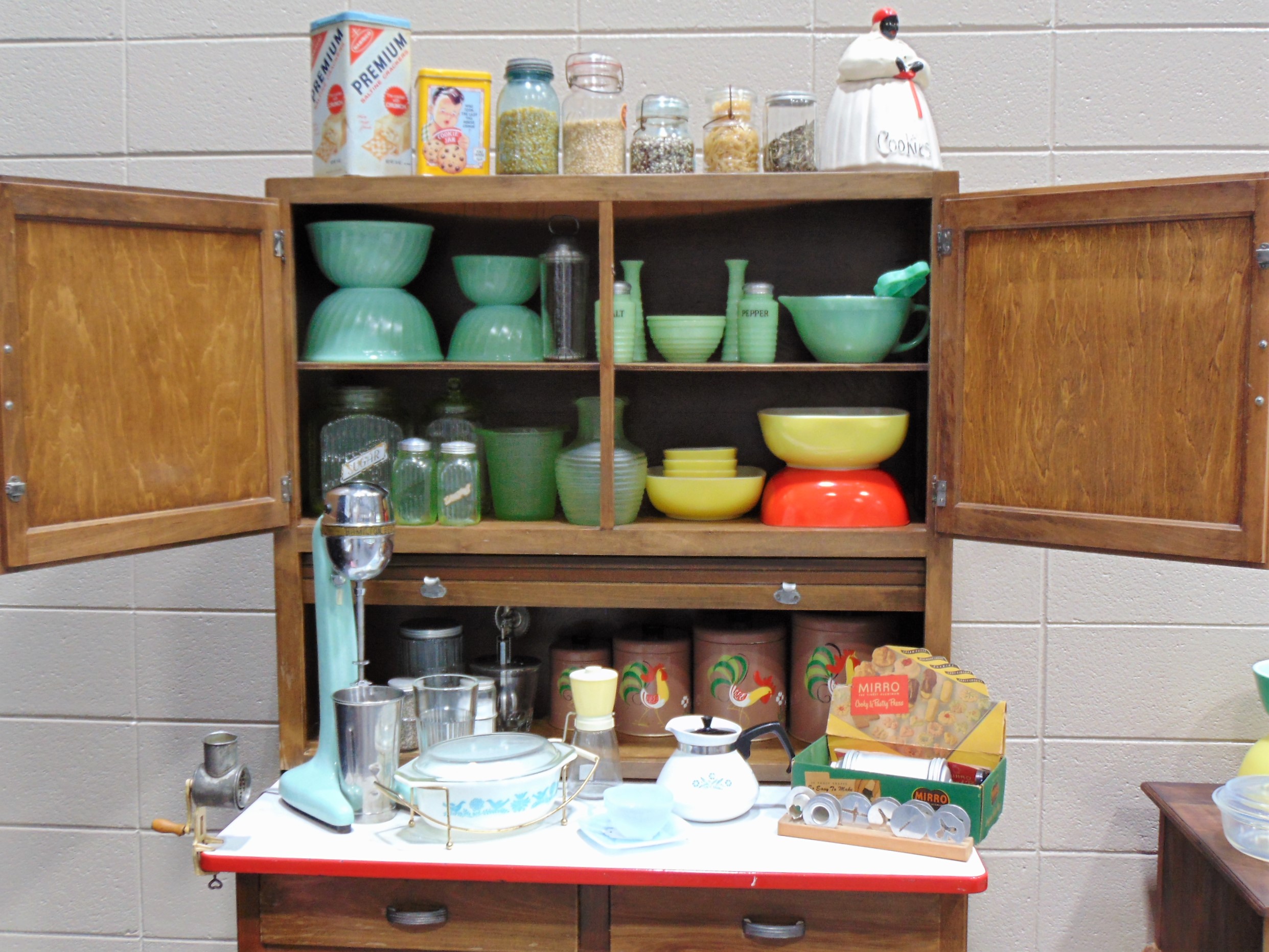 8 / 18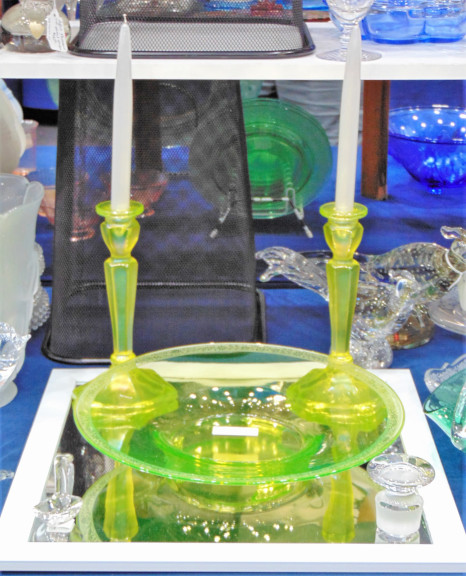 9 / 18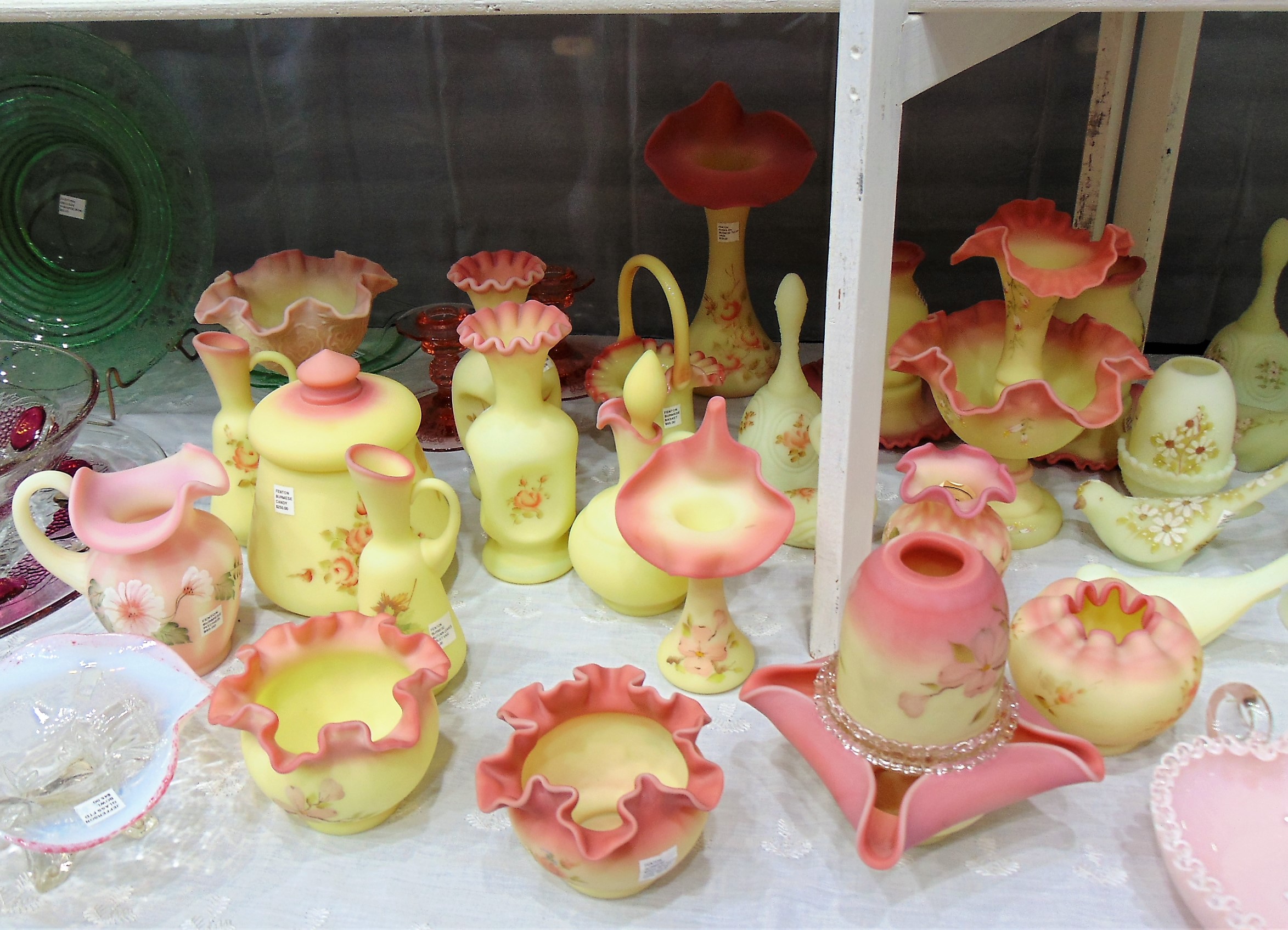 10 / 18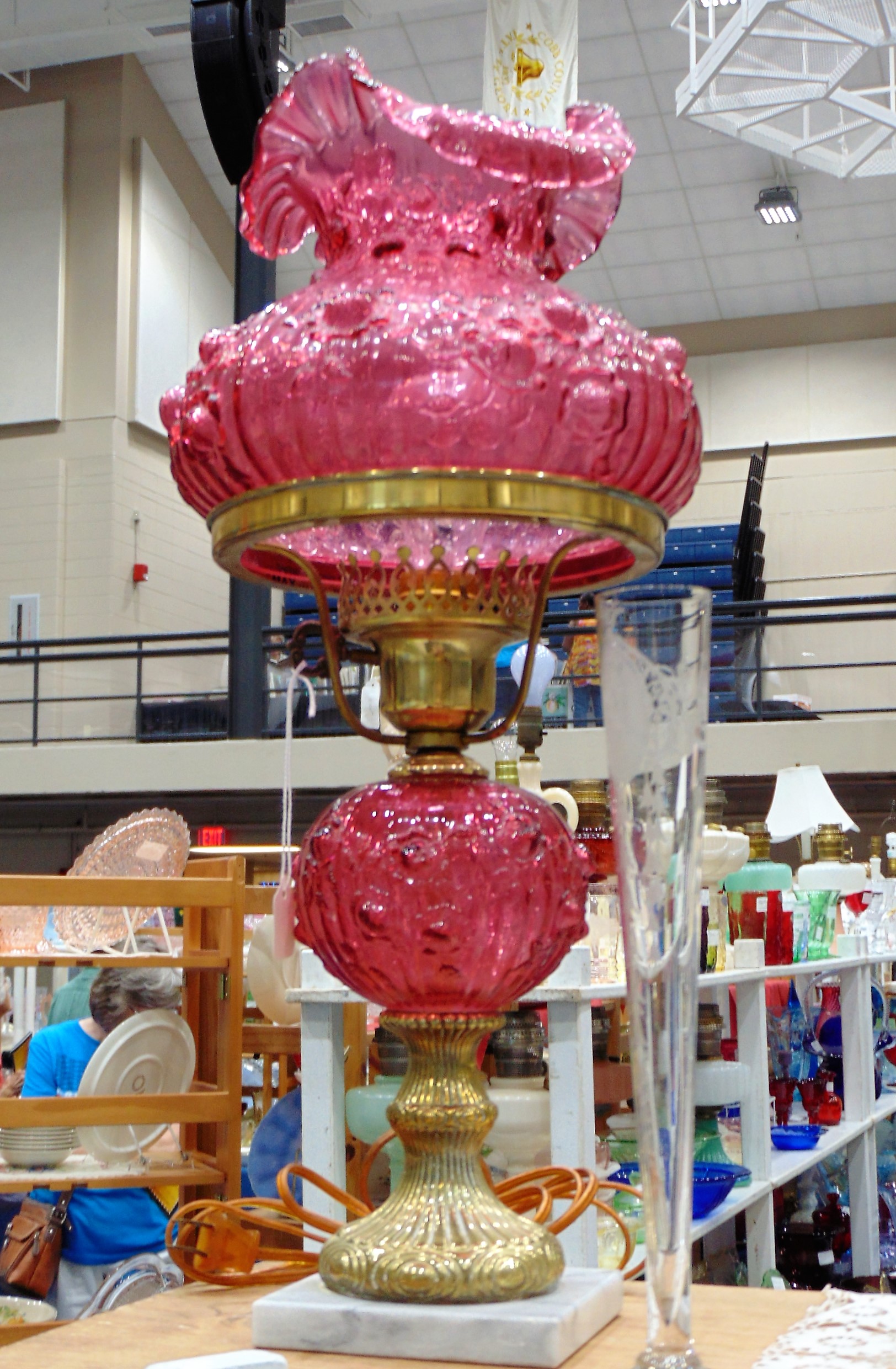 11 / 18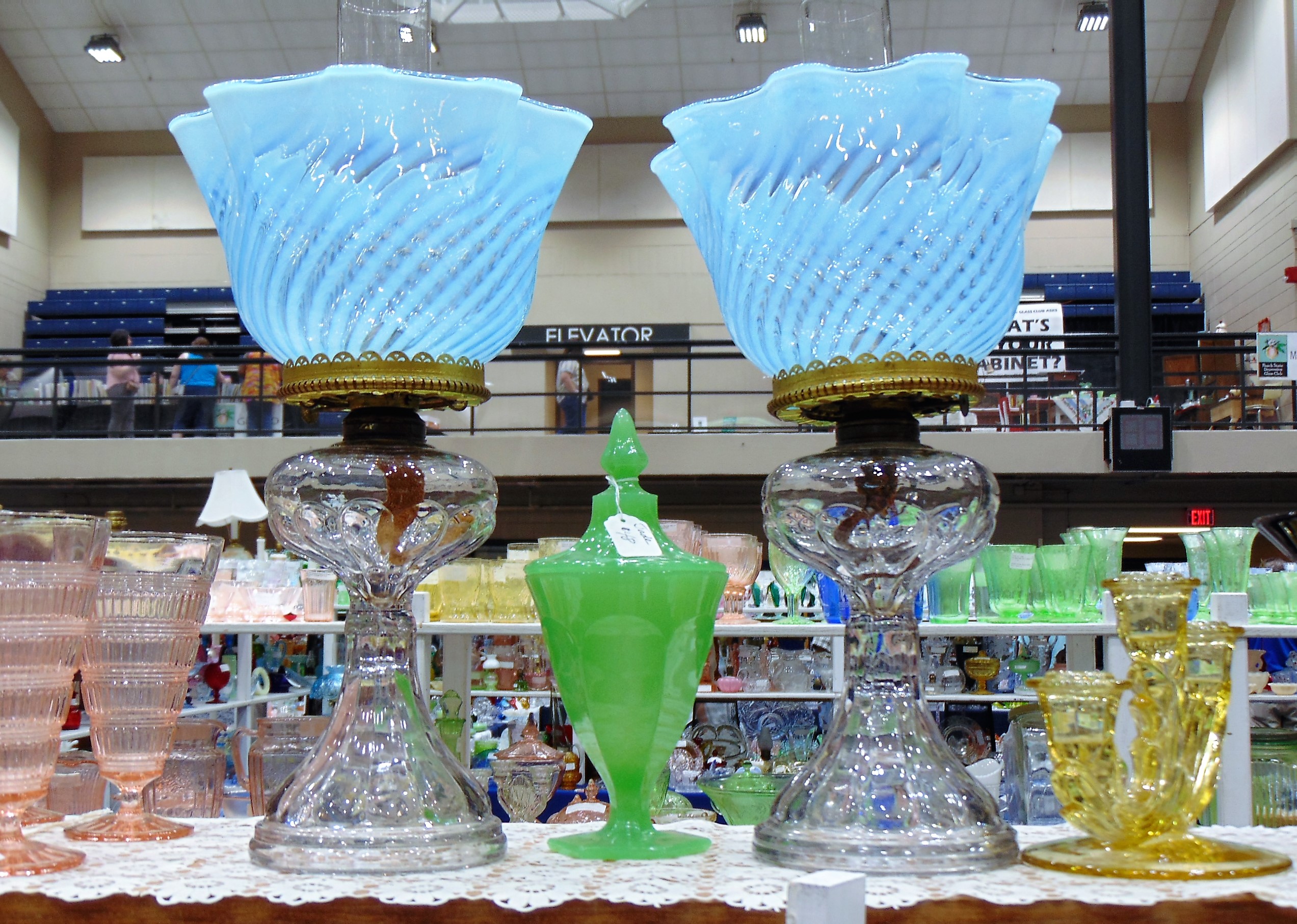 12 / 18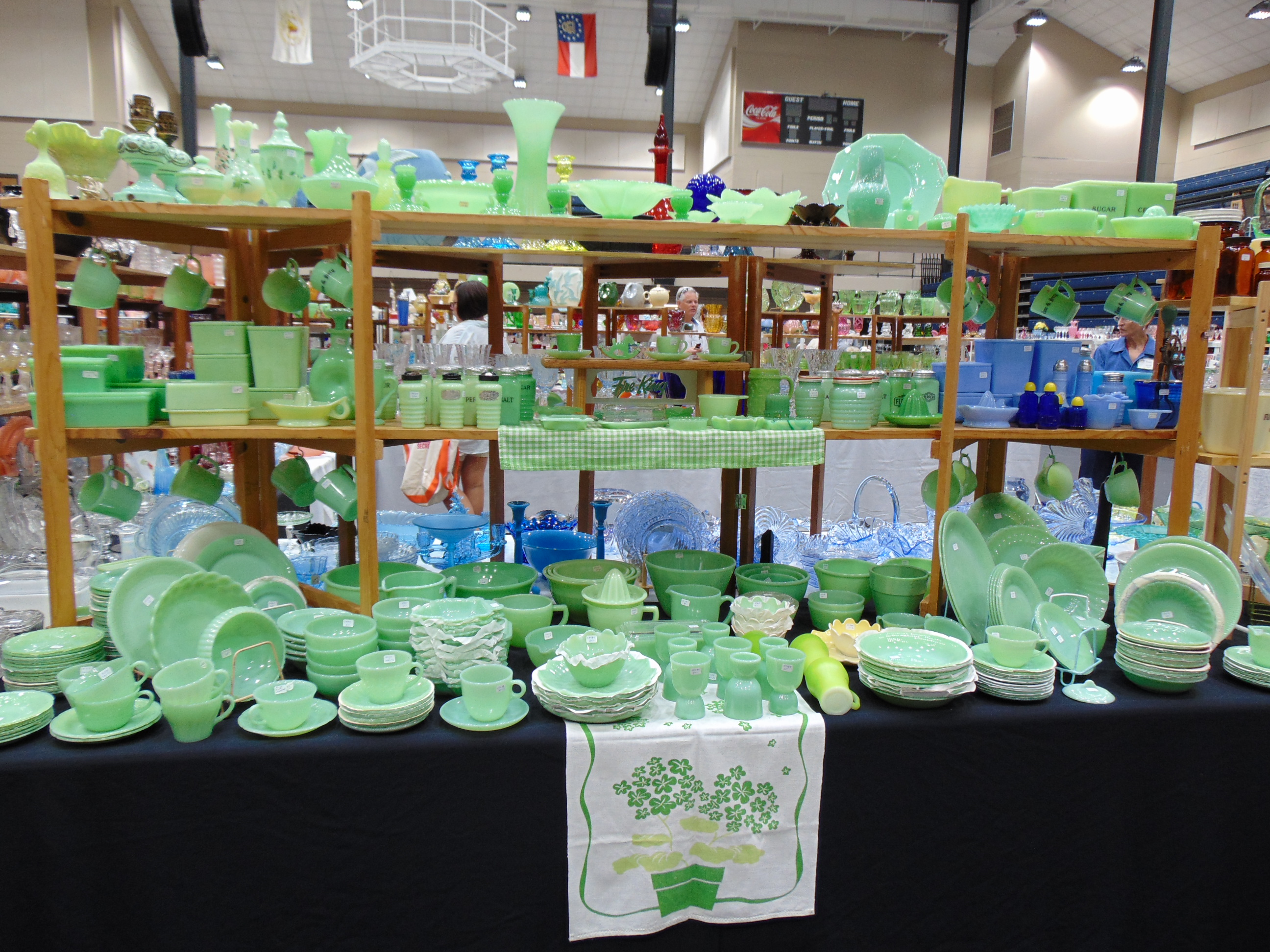 13 / 18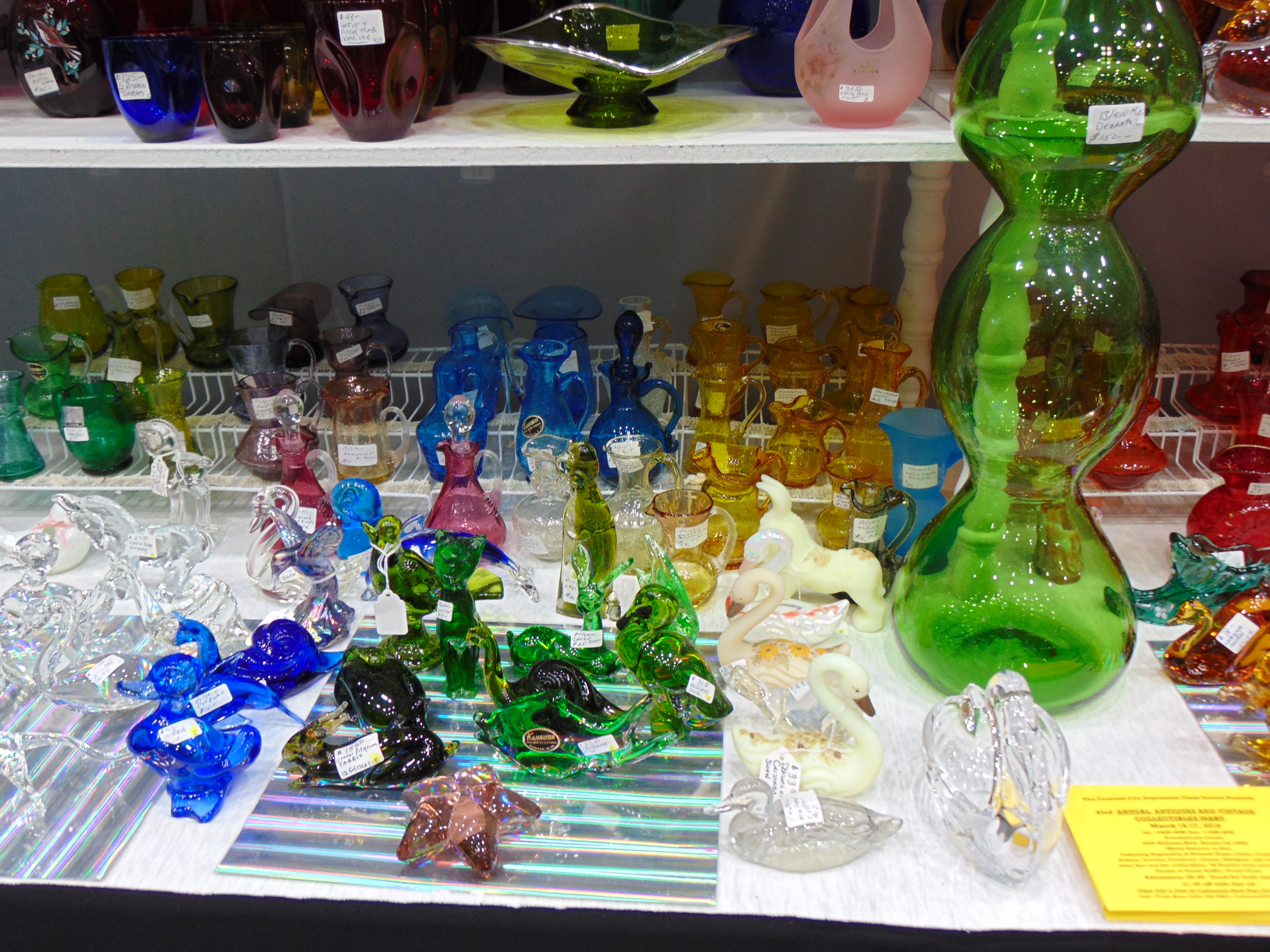 14 / 18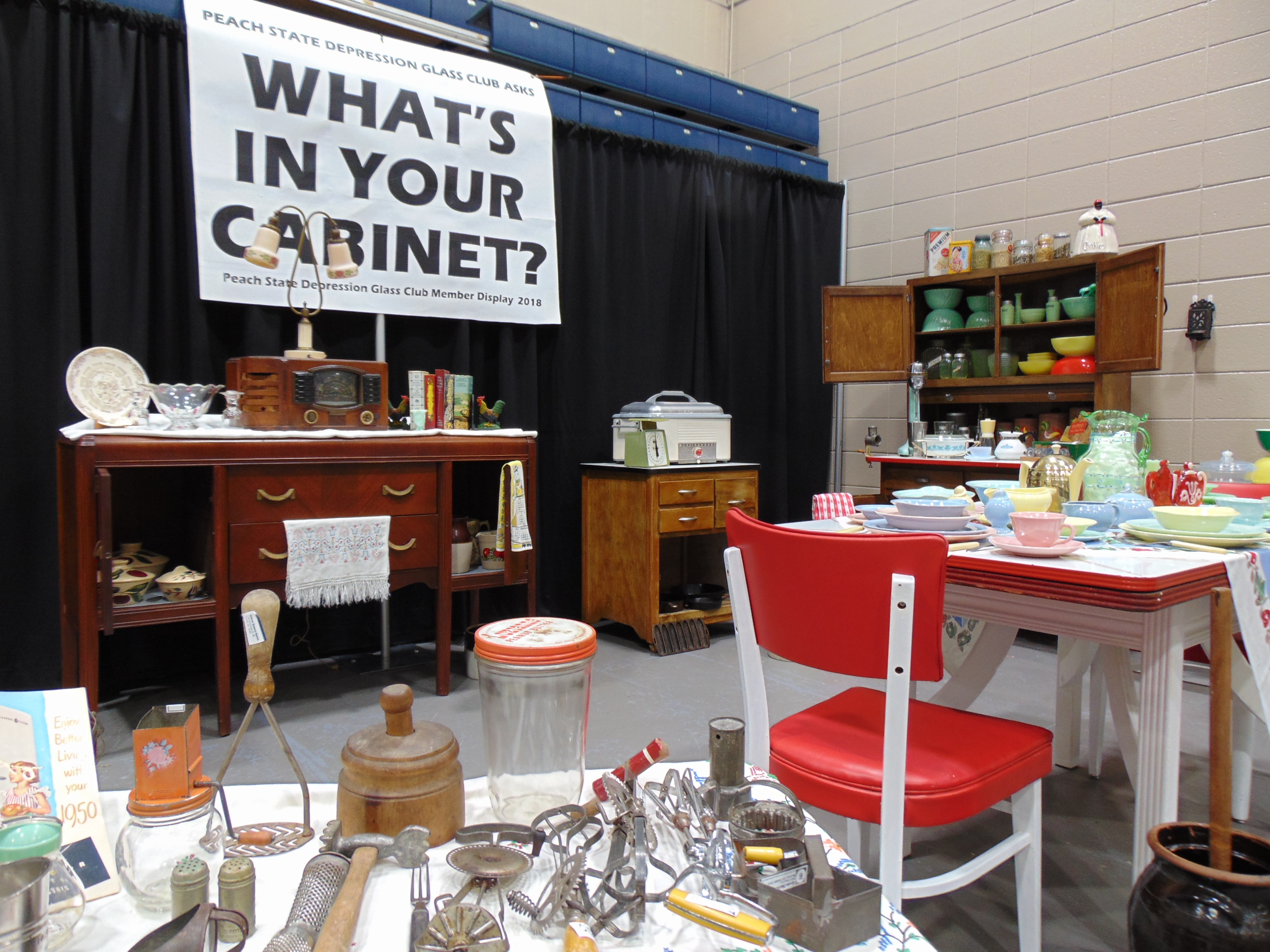 15 / 18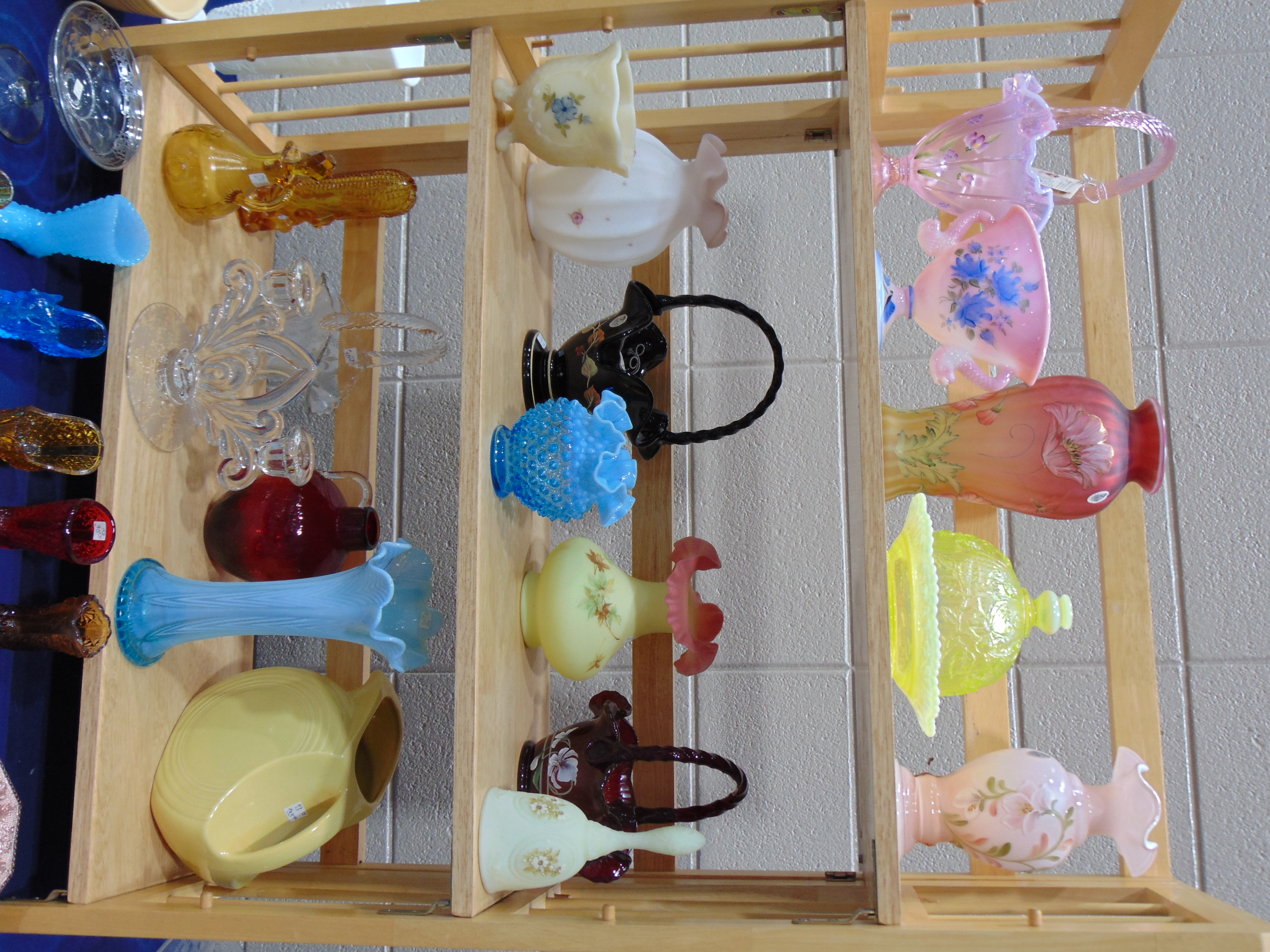 16 / 18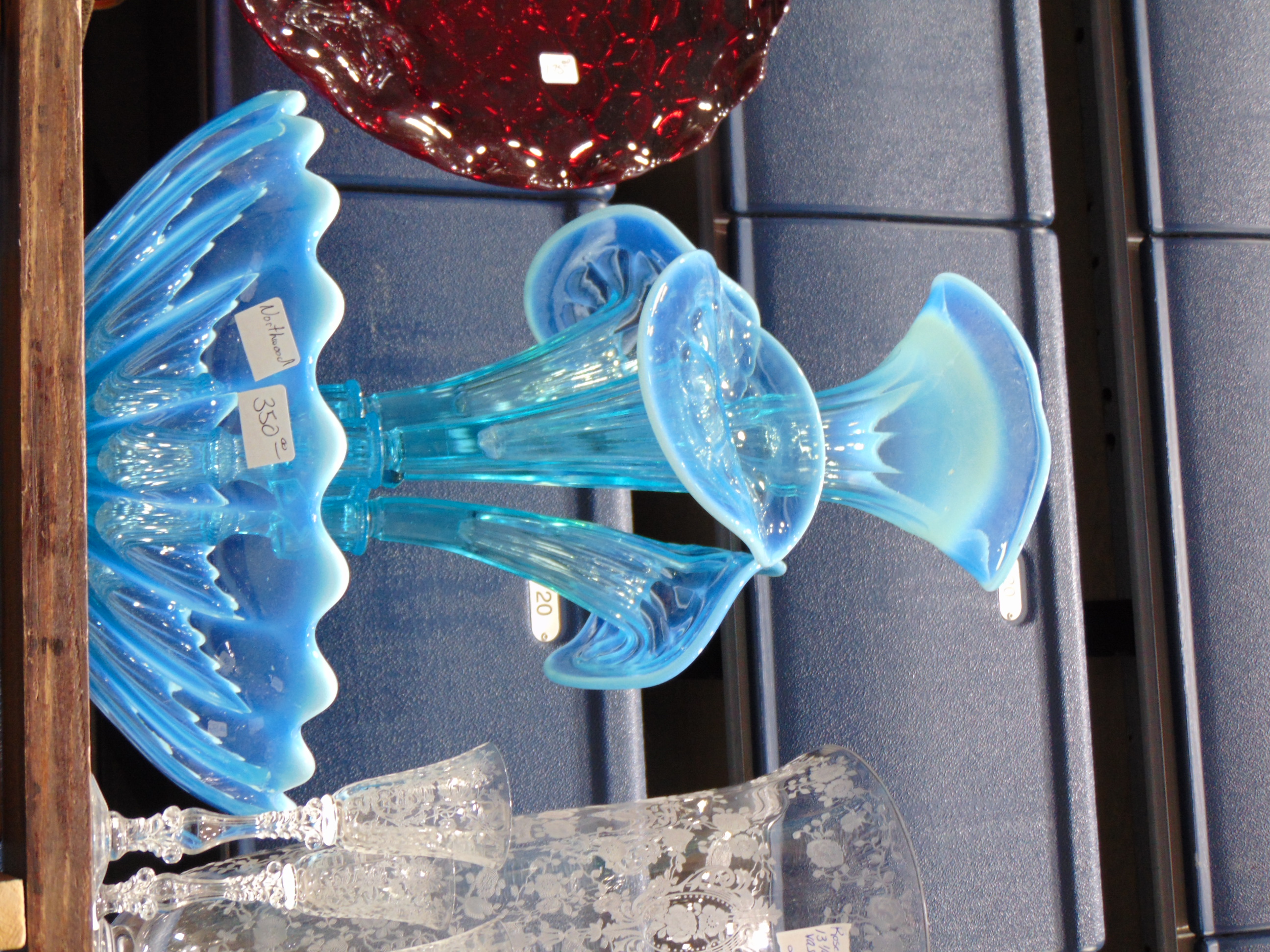 17 / 18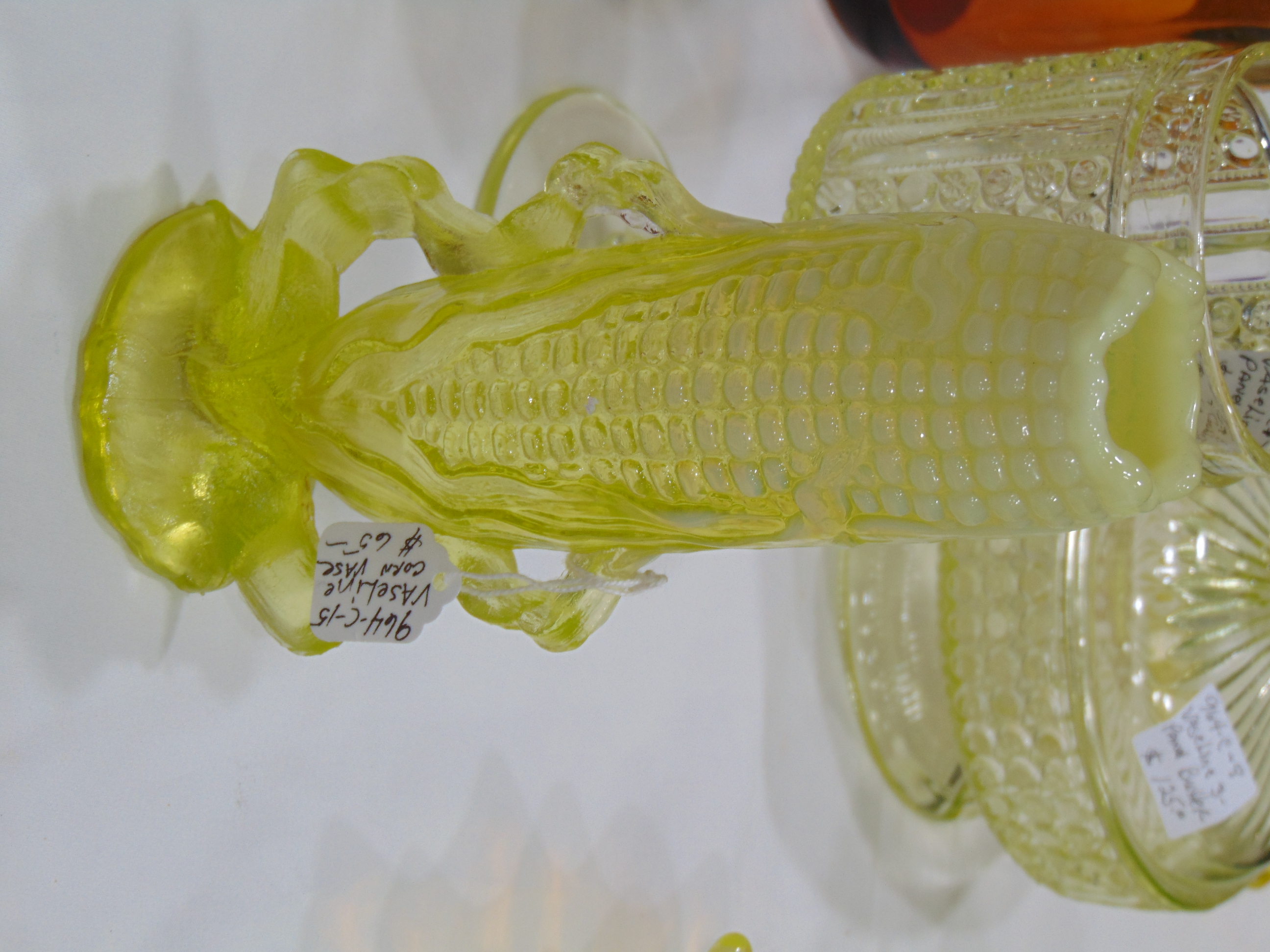 18 / 18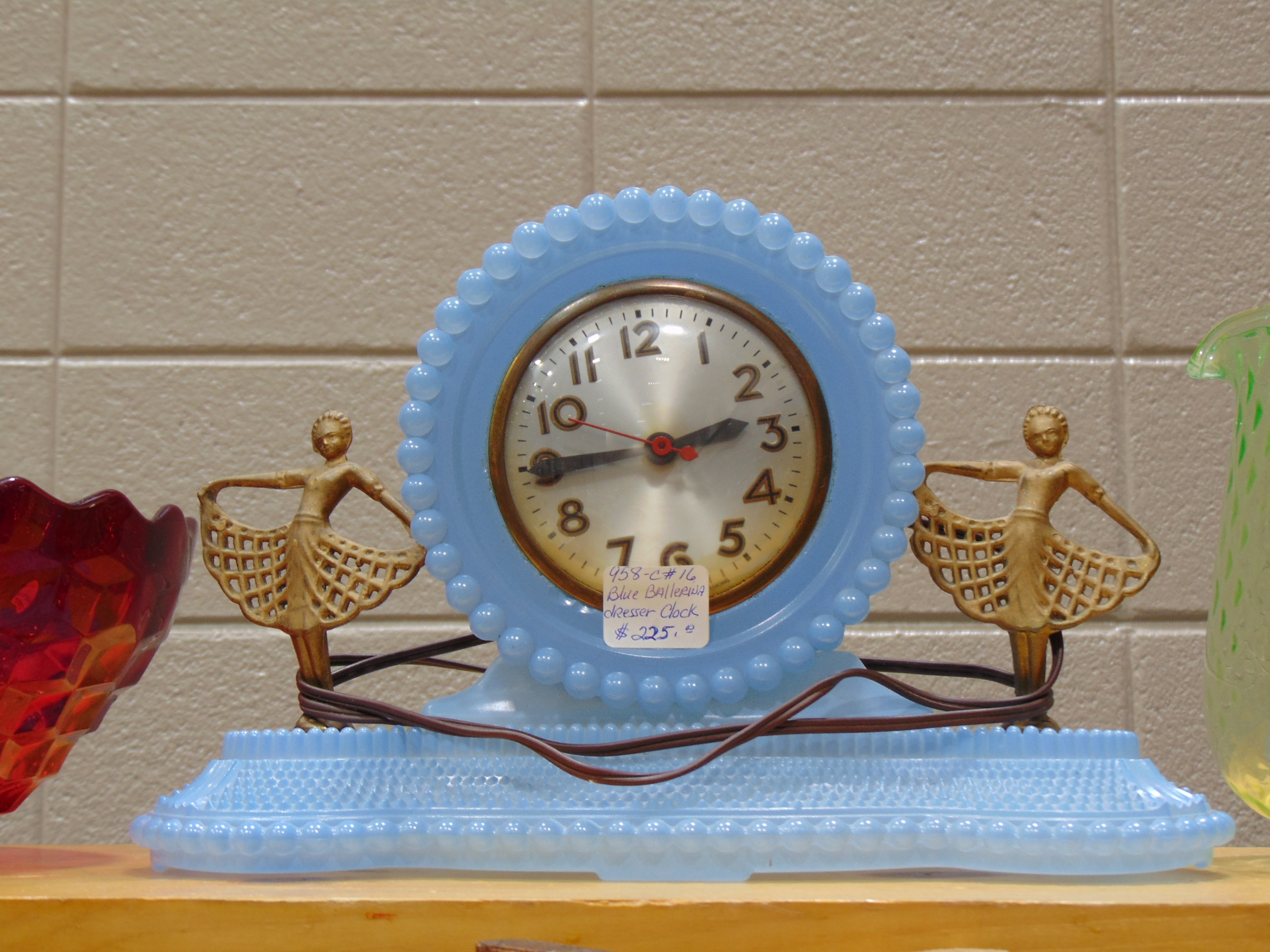 ❮
❯
[ Please see the home page for general information about the club ]